Industrial New Builds and Renovations
Our expertise in the field of Commercial and Industrial New Builds covers every aspect of your project. With over 20 years experience we offer tailor made project management which is site specific to suit all project sizes and contract values.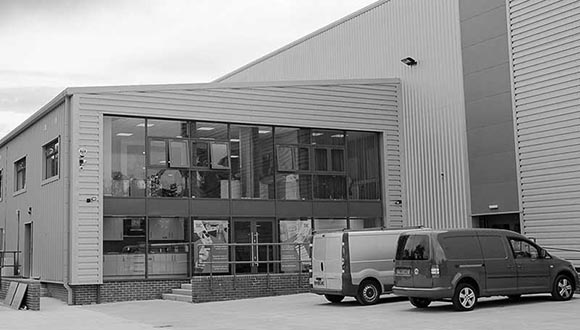 Project Management – We will take care of everything before the construction phase including site set up, risk assessment and Health & Safety requirements.
Concept Design and Management – as design and build specialists we will work with the client to fit within your exact specification and assist with planning if required.
Value Engineering – Liaising with RIBA Chartered Architects, we guarantee that the project is specified and implemented in the most cost effective manner, utilising property techniques ensuring the very best value for each project.
Cost Effective Tendering – You are in good hands – all our subcontractor rates are set via an industry average and we vet all our contractors prior to appointment and they will work under the close supervision of our site based staff who will be dedicated to your project from conception to completion.
Case Study – New Industrial Commercial Unit
Click to enlarge and scroll through the below images
First Choice Homes and Lift Installation
Click to enlarge and scroll through the below images
First Choice Homes Project Testimonial
"In November 2016 work started onsite to undertake a major development of new commercial and industrial units in the Oldham area. The first unit to be commissioned on the site was for the construction of a 1600 sq metre Warehouse and 500 sq metre Office facility to be occupied by a major Housing Association as a maintenance facility headquarters.
Stalybridge Berkeley Construction were appointed to undertake the groundworks and construction subsequent to being successful at open tender. Our company had not had any previous experience of working with SBC but we have been most impressed with their performance and on completion of the project they have proved to be most worthy of the appointment.
An engineer from SBC was onsite permanently throughout the works consisting of the initial shaping of the site, the subsequent foundation works, erection of steel framework, roofing and cladding together with drainage and with the hard surfacing of the site. He was able to liaise with both us as Developer and satisfy the requirements of the eventual end user. All site construction "headaches" were resolved in a speedy without fuss manner throughout the entire project with the final building being a credit to all concerned.
Their expertise, co-operation and commitment to the job in hand has play a major role in the outcome of this project. We have no hesitation what so ever in recommending Stalybridge Berkeley Construction to any future projects they are associated with."
Call 0161 303 7888 For Your Construction Project Quotation